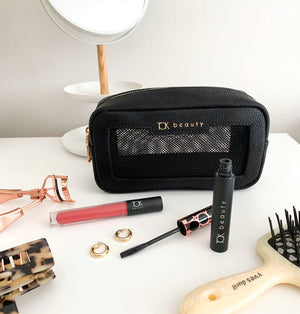 TOK Beauty started as a way to provide women with clean, performance driven products formulated with plant-based benefits that are simple to use. 
We are dedicated to developing a cruelty-free line using ethically sourced ingredients. Our products are formulated and consciously packaged with the environment in mind. We're here to TOK about how clean beauty can be luxurious and affordable, and to help you stand out while your makeup blends in. 
Beauty isn't a one size fits all. Your face is your blank canvas and we are here to provide you with the tools. 
Let's TOK Beauty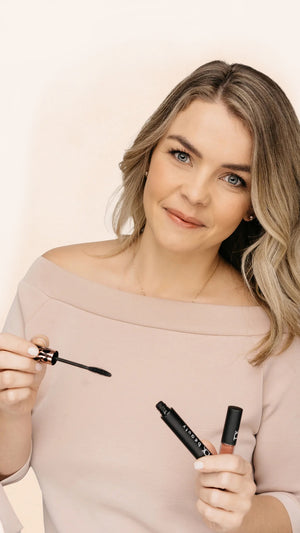 Meet Tara
I grew up with a passion for creativity and a love for nature. From a young age I was helping to renovate our family homes, playing every sport from figure skating to hockey and volleyball to competitive cheerleading, I was constantly outdoors swimming, boating or playing in nature. 
My appreciation and love for cosmetics came at a young age as well. Playing with my moms makeup, using my sister as the model, and receiving Estée Lauder and Clinique gift packs from my Grandma every Christmas, I ended up falling in love with textures, colours, scents and the application of various products.  
Throughout the years I have always had sensitivities to products and dry skin. Severe forms of eczema and rosacea that, before clean beauty and a focus on wellness, could only be combatted with prescription creams and warm baths. 
As I got older, I started to focus more on my wellness. After being diagnosed with epilepsy, and after I neglected my health for 10 years, I made the decision to start doing something I love with a focus on health and wellness.  I explored nutrition and fitness as a career path, but my passion for creativity and helping other women led me to beauty. I certified myself as a makeup artist, spoke to women about what they were looking for, researched ingredients and spoke with chemists. I combined my love for nature with my appreciation and love for cosmetics. The TOK Beauty clean beauty line was born. 
I built this brand so you can be uniquely creative, using sophisticated products, that are truly clean. 
I am building a brand I love using ingredients that are derived from nature, ethically sourced, cruelty-free, and packaged consciously.
When I am not building TOK Beauty, I am most likely doing something else creative like painting watercolours or doing makeup, spending time in nature on a hike or at a farmers market.
Let's TOK Beauty, 
Tara