Commitment To Sustainability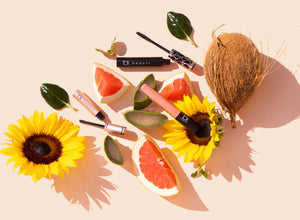 We Cleanly Formulate
We are on a mission to create an affordable, high-end, plant-based beauty line with multi use products that simplify the everyday beauty routine and enhance your natural beauty. 
These are the ingredients that make our formulas effective, clean and high-quality.
Learn More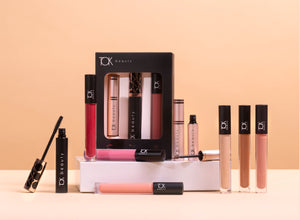 We Package With The Planet In Mind
At TOK Beauty not only do we want to provide simple and high quality beauty products, but we are committed and on a mission to offer products that are packaged and shipped sustainably. While we recognize that single use plastic has become a cause for concern, we have consciously decided to use aluminum packaging and recyclable plastics where we can to help make a difference.
Aluminum is a sustainable material and it is 100% recyclable. It can be endlessly reprocessed without loss of the metal quality. The recycling process uses only 5% of the energy required for production. It is lightweight and can be transported easily, which also equates to a lower carbon footprint.
Our packaging can be recycled through Terracycle. Terracycle is a globally recognized company that is able to properly seperate recyclable components.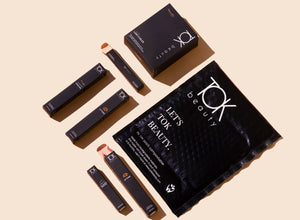 We Ship With The Planet In Mind
We also send your orders in compostable mailers or recycled unit cartons and shipper boxes, which are protected with 100% recyclable, reusable and biodegradable packaging.
The packing peanuts that are included with your order, are made from organic starch and decompose in water leaving no waste.
We recognize that using more sustainable packaging options won't solve our planet's plastic challenge, but we can do our small part to take a step in the right direction.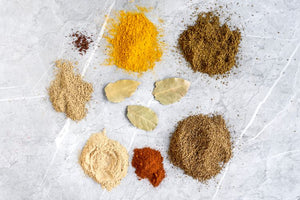 We Restrict These Ingredients
We are a cruelty-free brand and are Leaping Bunny Certified.
We strive to use the best quality, plant-based ingredients, while excluding over 2700 ingredients. Learn more about some of the ingredients that we restrict
Learn More